Game Description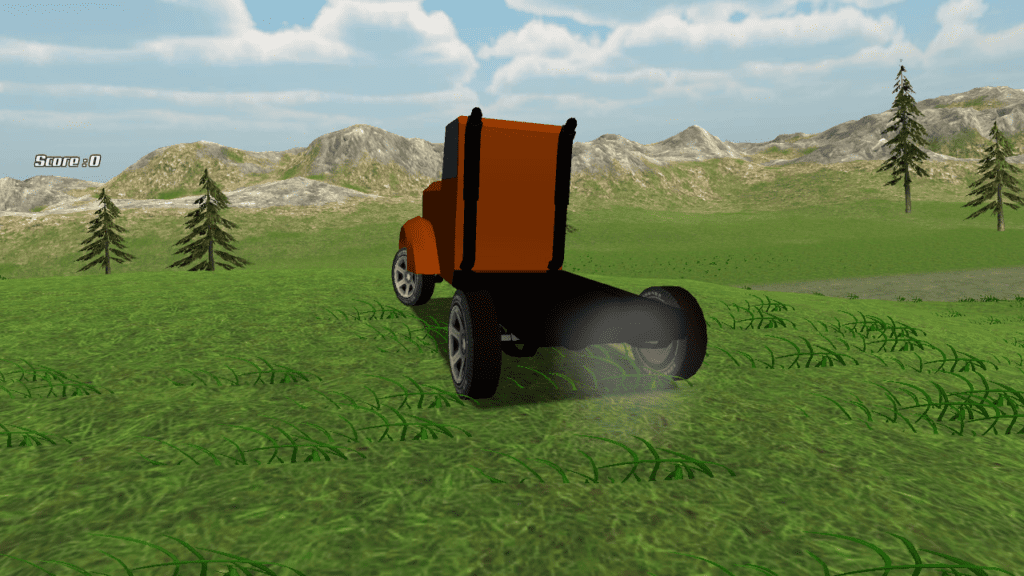 Stunt Simulator Multiplayer is an adrenaline-pumping online multiplayer game that puts you in the driver's seat of high-powered stunt vehicles. Developed by Stunt Masters, this game combines the excitement of performing jaw-dropping stunts with the thrill of competing against players from around the world. Get ready to rev your engines, soar through the air, and show off your stunt skills in this action-packed multiplayer adventure.
Game Controls
To become a master of the stunts, familiarize yourself with the game's controls:
WASD or Arrow Keys: Use these keys to control your vehicle's movement.
Spacebar: Press the spacebar to engage your vehicle's boosters for incredible jumps.
Shift Key: Activate the shift key for a burst of speed.
G Key: Press the G key to perform gravity-defying flips and tricks.
How to Play Stunt Simulator Multiplayer?
Objective
The objective of Stunt Simulator Multiplayer is to showcase your stunt-driving prowess by performing the most impressive and daring stunts while competing against other players. Rack up points and outshine your opponents to claim victory.
Steps to Play
Choose Your Vehicle: Start by selecting your stunt vehicle from a diverse lineup, each with its own set of unique abilities and characteristics.
Race and Stunt: Jump into the action-packed arena and race against other players. Perform flips, spins, and incredible jumps to earn points and leave your opponents in awe.
Compete in Challenges: Engage in thrilling challenges and tournaments where you can earn rewards and climb the leaderboards.
Customize Your Ride: Upgrade and customize your vehicle to enhance its performance and style. Stand out from the crowd with your personalized ride.
Multiplayer Mayhem: Compete against players from all over the world in real-time multiplayer matches. Formulate strategies and outmaneuver your opponents to dominate the arena.
Tips and Tricks
Timing Is Everything: Master the timing of your stunts to land them perfectly and earn maximum points.
Boost Strategically: Use your boosters wisely for those critical moments when you need to gain an edge.
Upgrade Wisely: Customize and upgrade your vehicle to match your playstyle. Choose enhancements that complement your preferred stunts.
Game Developer
Stunt Simulator Multiplayer was developed by Stunt Masters, a game development studio renowned for their expertise in creating high-octane and visually stunning stunt games. Their dedication to delivering exhilarating gameplay experiences shines in this multiplayer sensation.
Game Platforms
You can enjoy the thrilling stunts of Stunt Simulator Multiplayer on the following platforms:
Windows PC
macOS
Web browsers (online multiplayer)
iOS (available for download on the App Store)
Android (available for download on Google Play Store)
With availability on both PC and mobile devices, Stunt Simulator Multiplayer ensures you can experience the excitement of multiplayer stunts no matter where you are.
How to Play Unblocked
Playing Stunt Simulator Multiplayer unblocked is a breeze:
Web Browsers: Access the game through web browsers on your computer or mobile device. Since it's an online multiplayer game, you should have no issues playing it unblocked.
Mobile Devices: Download the game from the App Store (iOS) or Google Play Store (Android). As long as you have access to these platforms, you can enjoy the game without restrictions.
School or Work Restrictions: If you're attempting to play at school or work, make sure your institution's policies allow for gaming during your break times. Typically, multiplayer games like Stunt Simulator Multiplayer are not heavily restricted due to their recreational nature.
Conclusion
Stunt Simulator Multiplayer offers an electrifying blend of adrenaline-pumping stunts and intense multiplayer competition. With an array of customizable vehicles, jaw-dropping tricks, and the thrill of facing off against players worldwide, it's a game that promises excitement and challenge in equal measure. So, gear up, rev your engines, and dive into the world of heart-stopping stunts and multiplayer mayhem in Stunt Simulator Multiplayer!