Game Description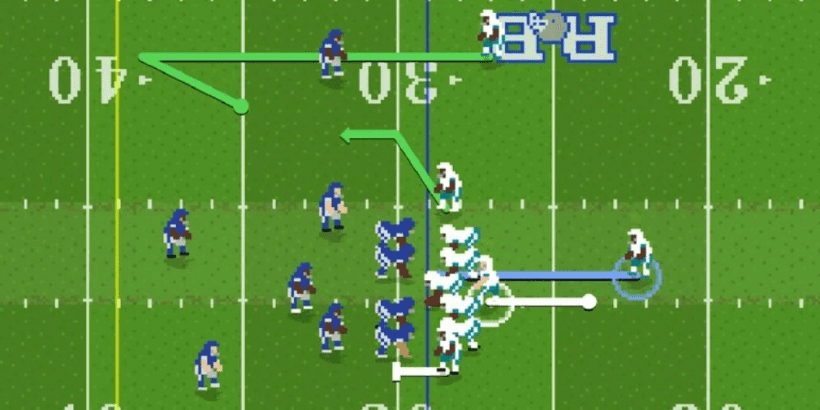 Retro Bowl Fan-Made is a delightful homage to the classic video game Retro Bowl, created by fans and independent developers. This unofficial version captures the essence of the original game, offering an engaging American football simulation experience with a nostalgic twist. Whether you're a fan of the original or simply looking for some retro gaming fun, Retro Bowl Fan-Made delivers.
Game Controls
Mastering the controls in Retro Bowl Fan-Made is essential for orchestrating plays and leading your team to victory:
Keyboard Controls (PC):

Arrow Keys: Navigate menus and control players.
Spacebar: Select options and snap the ball.
Z, X, C, V: Execute actions like passing and tackling.
How to Play Retro Bowl Fan-made?
Objective
The objective of Retro Bowl Fan-Made is to lead your football team to victory by outscoring the opposing team. You'll control both offense and defense, making strategic decisions and executing plays to achieve success.
Steps to Play
Select Your Team: Start by choosing your favorite team or create a custom team with your preferred colors and name.
Choose Game Mode: Pick your desired game mode, such as Season or Quick Play, and set your match preferences.
Offensive Playcalling: When on offense, select plays from a playbook tailored to your team's strengths. Consider the situation and the opponent's defense when choosing plays.
Snap the Ball: Use the spacebar to snap the ball to the quarterback and initiate the play. Execute passes, handoffs, or runs to gain yardage and move toward the end zone.
Defensive Strategy: When on defense, use strategic playcalling to counter the opponent's offensive plays. Control individual players to tackle ball carriers or intercept passes.
Score Points: Your goal on offense is to score touchdowns by crossing the opponent's goal line or kick field goals for three points. On defense, prevent the opposing team from scoring by tackling players or forcing turnovers.
Manage Your Team: In Season mode, you'll also manage your team's roster, making trades and signings to strengthen your squad.
Tips and Tricks
Study the Playbook: Get familiar with your team's playbook and understand the strengths and weaknesses of each play.
Balance Offense and Defense: Successful teams strike a balance between offense and defense. A strong defense can set up your offense for success.
Manage Your Roster: In Season mode, make smart roster decisions to improve your team's overall performance.
Game Developer
Retro Bowl Fan-Made is a product of dedicated fans and independent developers who wanted to recreate the nostalgic experience of the original Retro Bowl. While it's not an official release, it showcases the passion and creativity of the gaming community.
Game Platforms
Retro Bowl Fan-Made is primarily available as a web-based game and is intended for play on web browsers on your PC. As a fan-made project, it does not have official versions for iOS or Android platforms. The game's design and accessibility make it suitable for playing directly in your web browser, offering a nostalgic and enjoyable gaming experience for fans and enthusiasts.
How to Play Unblocked
Accessing Retro Bowl Fan-Made unblocked is straightforward:
Web Browsers: Simply launch the game through web browsers on your PC. As it's a fan-made web-based game, it's often accessible without restrictions.
School or Work Restrictions: If you're playing at school or work, ensure that your institution's policies allow for gaming during break times. Fan-made games like Retro Bowl Fan-Made are typically not heavily restricted due to their entertainment and nostalgic value.
Conclusion
Retro Bowl Fan-Made is a loving tribute to the original game that captures the spirit of classic football simulations. Whether you're drawn in by the nostalgia or simply looking for some retro gaming fun, this fan-made version provides an enjoyable American football experience.
So, put on your digital helmet, call those plays, and lead your team to victory in Retro Bowl Fan-Made. It's a testament to the enduring appeal of classic gaming and the dedication of fans who keep the spirit alive.