Game Description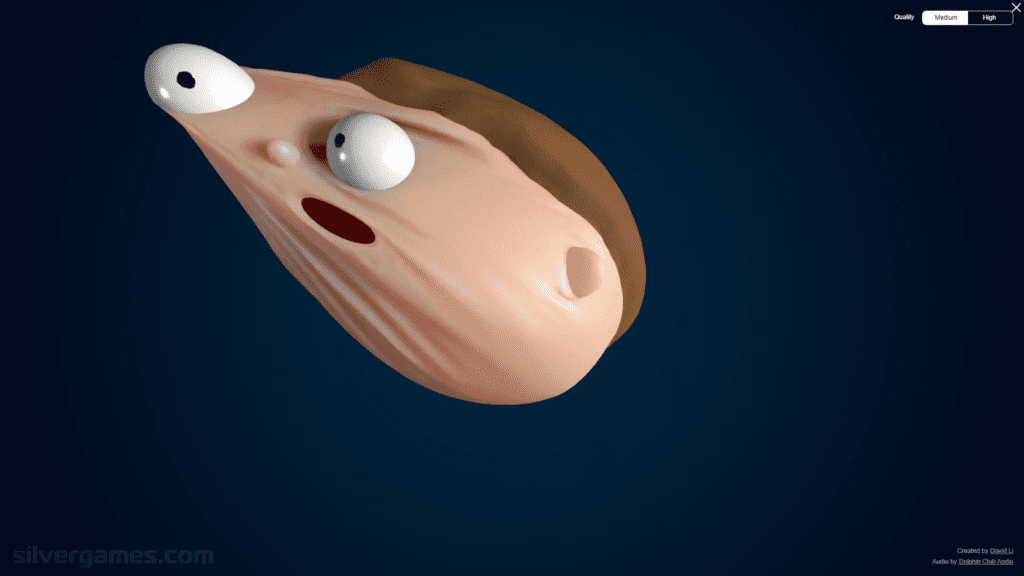 Elastic Face is a quirky and creative online game that offers a delightful mix of fun and artistry. In this game, developed by the talented team at Elastic Games, you'll embark on a whimsical journey to stretch and shape your character's face into outrageous and humorous forms. Let your imagination run wild as you explore the playful world of Elastic Face.
Game Controls
Mastering the art of facial manipulation in Elastic Face requires you to understand the game's controls:
Mouse: Use your mouse to click and drag various parts of your character's face to stretch and shape them.
How to Play Elastic Face?
Objective
The objective of Elastic Face is simple: let your creativity shine! There are no strict goals or missions in this game – it's all about having fun and experimenting with facial expressions.
Steps to Play
Character Creation: Start by creating your character. You'll have a variety of facial features and tools at your disposal to design a unique and wacky face.
Stretch and Shape: Click and drag different parts of your character's face to stretch, squeeze, twist, and mold them into various shapes. Create the silliest or most expressive faces you can imagine.
Accessories and Props: You can add accessories, hats, glasses, and other props to your character's face to enhance their appearance.
Share Your Creation: Once you're satisfied with your masterpiece, you can save or share your character's face with friends or fellow players.
Experiment and Repeat: The game is all about experimenting and having fun, so feel free to create multiple characters with different facial expressions and accessories.
Tips and Tricks
Get Creative: There are no wrong answers in Elastic Face. Let your imagination run wild and explore different facial expressions and designs.
Mix and Match: Experiment with combining various facial features and accessories to create truly unique characters.
Share the Fun: Share your creations with friends and see what imaginative faces they come up with.
Game Developer
Elastic Face was developed by Elastic Games, a game development studio known for their innovative and lighthearted approach to gaming. They specialize in creating games that encourage creativity and self-expression.
Game Platforms
You can enjoy the whimsical world of Elastic Face on the following platforms:
Web browsers (online game)
iOS (available for download on the App Store)
Android (available for download on Google Play Store)
With the availability on both iOS and Android devices, Elastic Face offers accessibility to players on a wide range of smartphones and tablets, making it a convenient and portable source of entertainment.
How to Play Unblocked
Playing Elastic Face unblocked is easy since it's an online game accessible through web browsers. Here's how to enjoy it without restrictions:
Web Browsers: Access the game directly through web browsers on your computer or mobile device. Since it's not a downloadable game and doesn't involve online multiplayer, you should have no issues playing it unblocked.
School or Work Restrictions: If you're attempting to play at school or work, make sure your institution's policies allow for gaming during your break times. Typically, since Elastic Face is a harmless and creative game, it shouldn't be subject to strict restrictions.
Conclusion
Elastic Face invites you to step into a world of boundless imagination and creativity. With its playful interface and endless possibilities for facial manipulation, it's a game that appeals to both the young and the young at heart. Whether you're looking for a fun way to pass the time or a platform to showcase your artistic flair, Elastic Face offers an entertaining and lighthearted experience. So, dive in, stretch your imagination, and let your creativity shine in the wonderfully elastic world of Elastic Face!