Game Description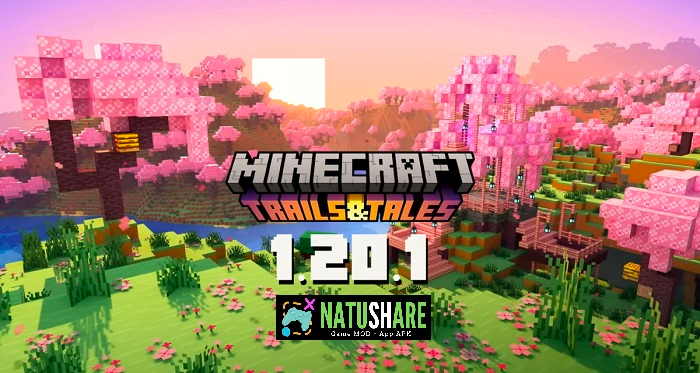 Minecraft is a sandbox video game that has captured the hearts of millions worldwide. Developed by Mojang Studios, this iconic title offers players an open-ended world to explore, craft, and build in. Whether you're delving into the depths of caves, constructing magnificent structures, or engaging in daring adventures, Minecraft is a world of endless possibilities.
Game Controls
To navigate and interact with the blocky world of Minecraft, you'll need to understand the game's controls:
Keyboard and Mouse (PC):

W, A, S, D: Move your character forward, left, backward, and right.
Spacebar: Jump.
Shift: Sneak to prevent falling off edges.
Mouse: Look around and interact with blocks and items.
Left Click: Mine or break blocks, attack entities, and place blocks.
Right Click: Use items or interact with blocks.

Controller (Console):

Controls may vary depending on the console and version of the game.

Touchscreen (Mobile):

On mobile devices, you can tap and swipe to perform various actions like moving and placing blocks.
How to Play Minecraft?
Objective
In Minecraft, the primary objective is to survive, thrive, and create your own adventures. The game offers multiple modes, including Survival Mode, Creative Mode, and more. Here's a general overview:
Survival Mode
Gather Resources: Start by collecting essential resources like wood, stone, and food. Use tools and weapons to aid your survival.
Build Shelter: Craft a shelter to protect yourself from hostile creatures that emerge at night.
Explore and Mine: Venture into caves and mines to discover valuable resources like ores, gems, and more.
Craft and Build: Use a crafting table to create tools, weapons, and other items. Build structures, farms, and contraptions to enhance your survival.
Fight and Survive: Engage in combat with hostile mobs like zombies, skeletons, and spiders. Use your weapons and armor to stay alive.
Progress and Adventure: As you gather resources and explore, you can progress to more advanced stages, including the Nether and the End, which hold their own challenges and rewards.
Creative Mode
Unlimited Resources: In Creative Mode, you have unlimited resources at your disposal, allowing you to build and create without limitations.
Fly and No Damage: You can fly freely in this mode, and you are immune to damage, making it perfect for creative building and experimenting.
Tips and Tricks
Experiment: Don't be afraid to experiment with crafting recipes and building designs. Minecraft rewards creativity.
Stay Safe: In Survival Mode, always have a shelter and a supply of food to stay safe during the night.
Mine Strategically: Dig deeper to find valuable ores like diamonds but be prepared for tougher challenges in the depths.
Game Developer
Minecraft was developed by Mojang Studios, a Swedish game development company founded by Markus Persson (also known as "Notch"). The game's success led to Mojang's acquisition by Microsoft in 2014.
Game Platforms
You can enjoy Minecraft on a wide range of platforms, including:
PC (Windows, macOS)
Console (PlayStation, Xbox, Nintendo Switch)
Mobile (iOS, Android)
Virtual Reality (VR)
How to Play Unblocked
Minecraft typically doesn't face unblocking issues since it's a game that can be played offline, and there are no specific restrictions on playing it. However, if you encounter any issues, ensure that your device has the necessary permissions to run the game. In educational or workplace settings, Minecraft might be blocked by network administrators, so it's essential to adhere to your institution's policies.
Conclusion
Minecraft is a game that transcends genres and ages, offering a captivating blend of creativity, adventure, and survival. Its limitless world, diverse biomes, and endless possibilities have made it a beloved classic in the gaming community. Whether you're a master architect, a brave adventurer, or a casual builder, Minecraft invites you to craft your unique story and explore a blocky universe of boundless wonder. So, pick up your pickaxe, sharpen your crafting skills, and embark on an unforgettable journey in Minecraft!